Comments and Reviews
Dear Rhonda, Gabe and Izzy,
Thank you for visiting us and talking to us about school bullying. I promise never to bully any school kid. I promise also never judge a person.
Love,
Mary
---
Dear Rhonda, Gabe and Izzy,
Thank you for coming to our school to tell us your message. Your message was great. You should go to other schools to encourage them to use your message. I will not bully any people because of your message.
Sincerely,
Jake
---
Hi Rhonda,
Gabe and Izzy: Standing Up for America's Bullied is a wonderful text to introduce and bring to light the consequences, feelings and issues associated with bullying.  Gabrielle Ford lends a clear, relating voice that reaches even the most hardened heart with her story of her personal experience and ultimate triumph over being bullied. The students at Charles F. Johnson elementary school not only embraced Gabe's message but really connected with her during her visit!
Wendy G.
Teacher
---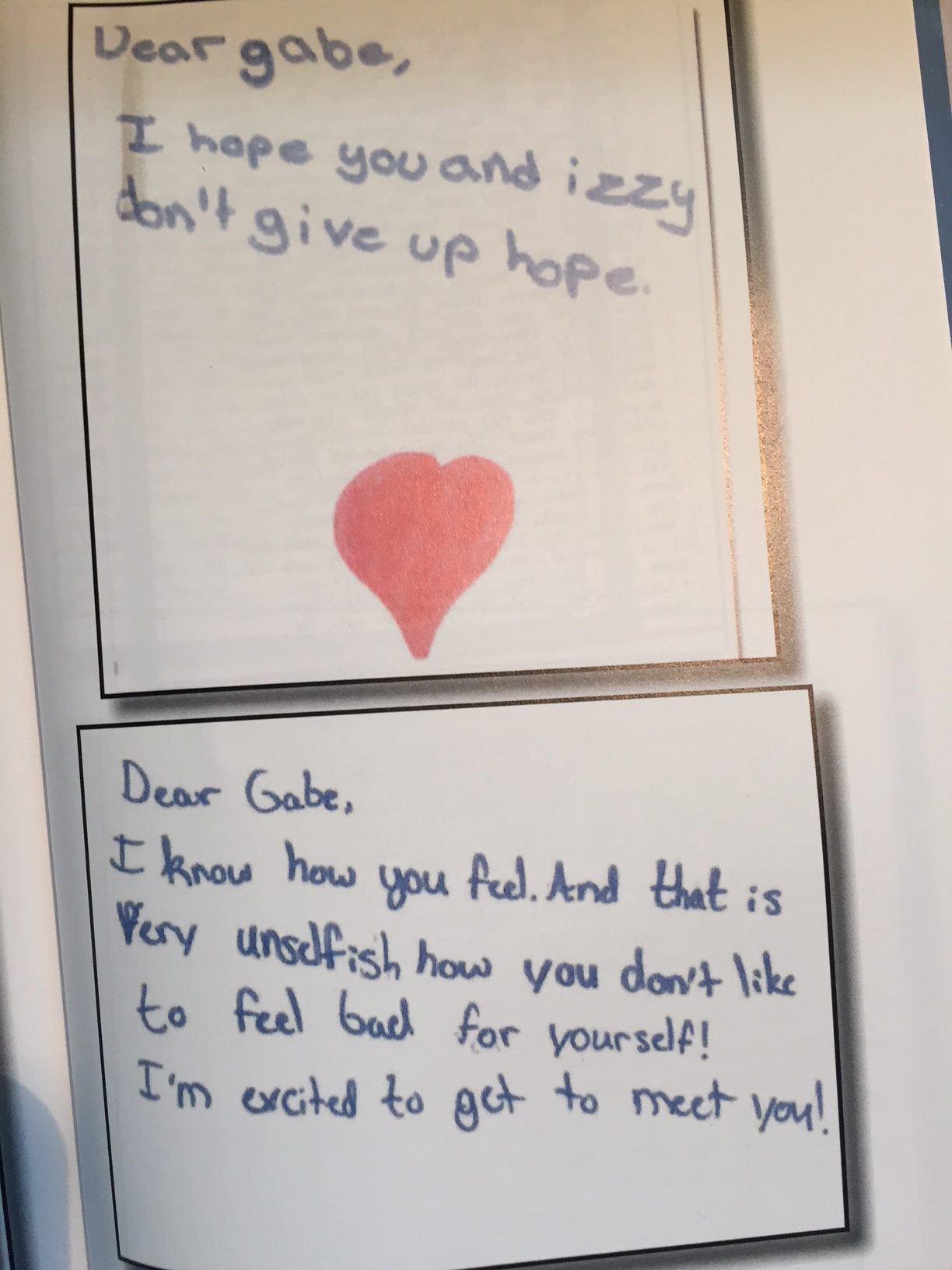 ---
Gabe we know how you feel!
You too Izzy!
A poem for Gabe!
Never give up no matter how hard you try.
Keep going or life will pass you by.
Never give up EVER!
And never say NEVER!!
What ever you do!
---