Speaker Engagement Program
Rhonda's Speaking Program for Schools, Conferences, and Community Events
Gabrielle Ford and her mother Rhonda's inspirational message have helped students, teachers, parents and communities across the country, CONFRONT SCHOOL BULLYING HEAD ON!
Your group can experience first hand the positive energy that attracted Animal Planet, The Today Show, Parent Magazine, Woman's World and Cosmopolitan magazine to Gabe, Izzy and Rhonda's amazing story. Your speaker, Gabe's mother Rhonda, is a loving and caring mother with an anti-bullying passion that has stayed the course of preventing many from being bullied. A target herself, she knows first-hand how bullying feels deep inside a person's soul.
While Rhonda will tailor her presentation to your group's (PTA events, Teacher conferences, student assemblies) needs, the agenda below provides you a general outline for her Gabe and Izzy presentation.   
A Mom On A Life-Changing Mission!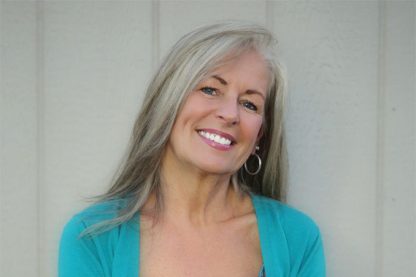 Program Outline
Prior to Presentation Day
Prior to Rhonda's visit, your group will receive a video link to view the incredible Rhonda and Gabe & Izzy's journey featuring Animal Planet's TV Pet Story (approximately 25 minutes). This video story introduces students to speaker Rhonda teaching empathy, understanding and compassion…essential elements Gabe and Rhonda believe are missing in kids who habitually bully.
Presentation Day
The presentation opens with a video of Rhonda, Gabe & Izzy visiting schools across America, delivering their 'Confront School Bullying Head On' message. After this video (approximately three-and-a-half- minutes), Gabe's mom Rhonda begins sharing their incredible journey touching hearts and souls, preventing bullying in hundred's of cases across the America.
Her presentation will focus on 7 areas:
The twelve plus years' unbelievable journey educating communities about bullying.
Gabe's five years being bullied, often multiple times per day, and the effect it had on her and her family & friends.
The long-term effect bullying can have on its' victims.
Discussion on those who are bullied and those doing the bullying.
How bullying impacts the parents, both those bullied and those bullying.
Address easy to use tips for students, parents, teachers and administrators.
Q&A time
Rhonda will close the presentation with a meet and greet to each attendee. Many can share their stories and ask questions face-to-face that they couldn't voice in front of their fellow students and teachers. It's not unusual for students to apologize to those they have bullied after the assembly.
One student share 'My eyes were opened and my heart was touched. I apologized to those I have bullied and I'll never bully another classmate again.' Another student, depressed from being bullied, wanted to hurt them self, but decided not to.
Please have available the following items for our presentation:
– One large screen for audience viewing.
– An LCD image projector or laptop with good sound speakers. 
– One microphone.
– A area with a table for Rhonda's meet and greet, as well as autograph any purchased books by students or staff; a great follow up to the presentation. Bulk purchases are available.
If you have any questions regarding equipment or any other item, please e-mail Rhonda at: rhonda@gabeandizzy.com or call us directly at 585-905-0663.
Testimonials:
"I thought that the presentation would be just another No Bullying or Stay Drug-free assembly; but this was different. I liked hearing from someone who actually knew what they were talking about."
–Hayley, a student, after an assembly

"Your presentation was exactly what our kids needed to hear, and I wasn't the only one with teary eyes after watching your video. Now we have an excellent reference point when we are talking to our students about bullying: Remember when Gabe's mom came to talk to us? You certainly have made a difference in the lives of many of our students."
–Nancy, an educator, after an assembly

"Today I met Gabrielle and Izzy . . . and my life has changed. In my 30 years of teaching, I have never been as inspired as I was today by anyone. I will cherish the picture my school took of Gabe, Izzy, and I. It will remind me of what real strength and determination is all about."
–Linda, an educator, after an assembly

"I just wanted to let you know, that after you came to our school there were so many 'sorry' comments going through the hallway. You have inspired us all to do the right thing and stop bullying. The school is much better now ever since you came."
–Jayla, a student and former bully, after an assembly

"My heart was touched, my eyes were opened and I have changed the way I act.
–A student and former gang member, after an assembly

TO SCHOOLS, TEACHERS, STUDENTS AND SUPERINTENDENTS,

Rhonda Hillman came to speak to our Kiwanis Club about her Mission to educate people on the subject of bullying. We were impressed with her dedication and passion about the subject which she made very clear and coincided perfectly with our mission to serve the children of our community.

I subsequently read her daughter's book and was even more impressed with not only her daughter's voice, but the dedication that this mother has given to her daughter and the amount of love she must have for her to take on this country wide epidemic of maltreatment of those who may be weak or different or just someone with a target on their back.

I highly recommend that you read her book and join Rhonda and the rest of us as we take a stand against bullying.

Best Regards,

Katherine Purbeck
Quantity Purchase Program
for Schools & Educators, Communities and Businesses
Receive a 10% discount PLUS Free Shipping with in the United States when you purchase 10 or more books. Simply insert coupon code SAVE10 at checkout. SAVE EVEN MORE! Purchase 25 or more books and receive a 15% discount PLUS Free Shipping with in the United States too! Just enter coupon code SAVE15 at checkout.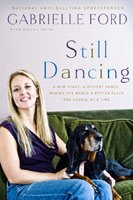 Help Us Confront School Bullying Head On!
Whether it's inviting Rhonda to speak at your school or event, sharing our website with your friends and family or considering a donation of any amount that's comfortable for you, know that you're helping keep America's kids safe.